Hello everyone, my name is Dan Kozakewycz and I would like to introduce my company, Black Art Graphics. We produce 'Engineered Art', high quality laser etched automotive technical illustrations, customised with all the details and features that make your car yours.
All of our artwork is created in house by our talented graphic artists, drawn in high detail vector format using a variety of reference materials. As standard we include your name, the number/license plate and the VIN number to make your artwork a one off piece especially tailored for your car! Further to this we can also include modifications, such as aftermarket wheels, modified bodywork or uprated technical specifications! Once we've completed the artwork from the details provided on your order form, we email you a PDF proof copy of the artwork for approval prior to manufacture, to allow you to provide any feedback.
Once you're 100% happy with the artwork we then laser etch the finished illustrations on a 3mm thick brushed aluminium plaque (420 x 297mm) with a matte black anodised finish using a combination of vector and raster engraving at 500dpi. Each one is presented in a quality Black Art Graphics branded presentation box and comes complete with a mounting system to be attached to the rear of the plate, allowing them to be wall hung with out a frame. The result is a stunning high quality keepsake for your pride and joy that you can treasure forever, even when the car moves on to a new owner!
Check out what CarThrottle had to say about our work!
Also featured in Evo, Practical Performance Car, Banzai, Honda Tuner Magazine & Performance BMW!
Check out some of our testimonials!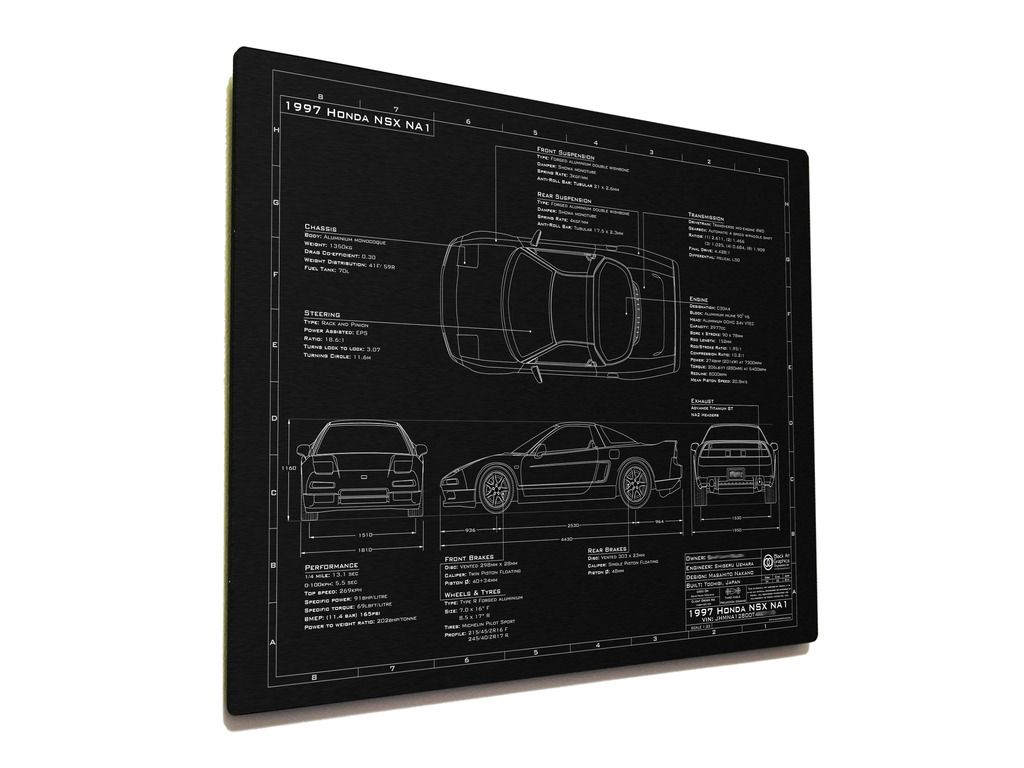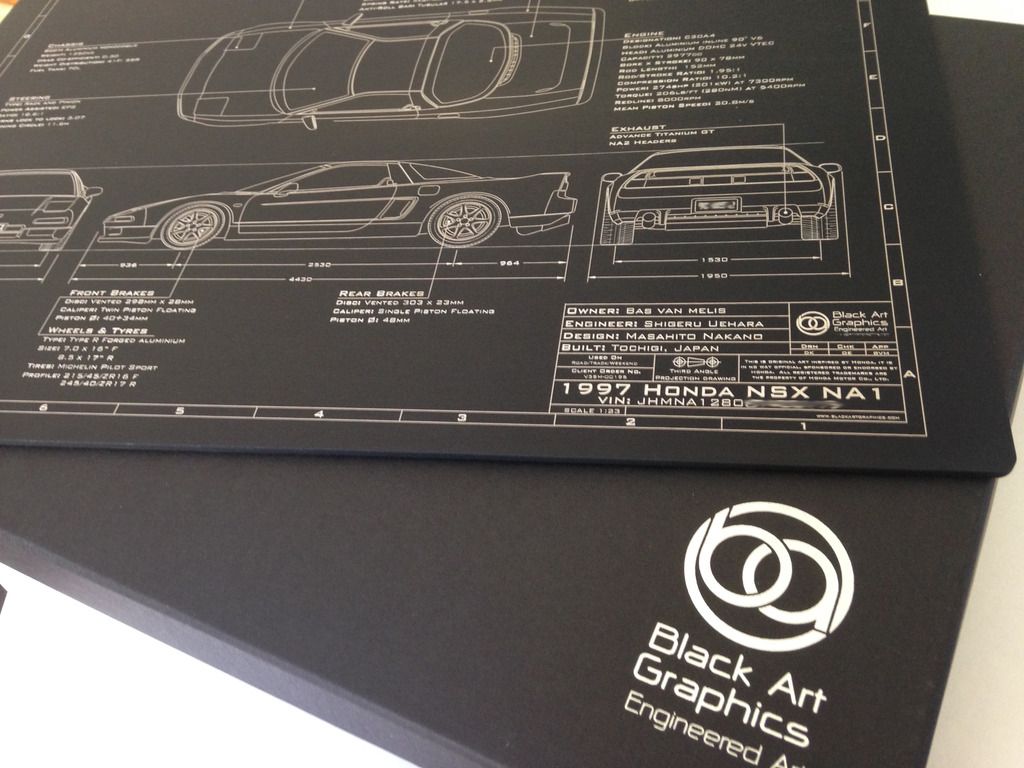 We've just added the NA1 NSX to our library and will shortly be adding the NA2 to the party too, these are priced at £139+shipping for a standard specification drawing with your name, license plate and VIN included. To add modifications to your order you'll need to check out our upgrades page, adding the appropriate options to your cart.
We'd like to offer all NSXCE members an introductory 10% off orders of our NSX artwork using discount code NSXCE10 at checkout!
For the time being until we get the NA2 completed, NA2 owners can order using the NA1 listing and simply note the NA2 on the notes on the order form.
Worldwide shipping!
Although based in the UK, we ship worldwide!
Shipping costs are as follows:
UK - £6
Europe - £17.50
USA, Canada, Australia, NZ - £21
R.O.W - £31
Of course, as it's a completely custom product I am happy to answer any questions member may have so please feel free to ask!